←
→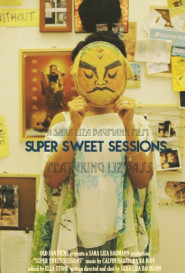 Super Sweet Sessions
SUPER SWEET SESSIONS is a miniature, experimental film series revealing moments, insights, images and wonderful times spent with creative beings. The AIM OF PICTURE is to make you feel inspired, light and fluffy and full of good vibes.
My first SSS features Liz Bass – curator, make-up wizard, copywriter, artist, collector, dancer, sufer, witty being, music obsessor, actress, social media guru.
Music completely owned/written/created by Calvin Harris and Ra Ra Riot.
Directed | Produced | Created | Edited by
Sara Liza Baumann
Featured Super Sweet Soul
Liz Bass
Music by
Calvin Harris
Ra Ra Riot
Shot on Location in
Artist's Bedroom
Kuala Lumpur, Malaysia