←
→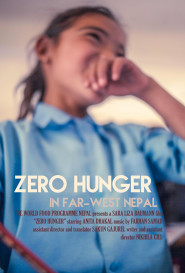 Zero Hunger in Far-West Nepal
In a two-day design competition organized by the World Food Programme in Nepal 152 students from ten different schools reflected on the meaning of "zero hunger" in their villages. On the first day, professional artists taught children basic drawing and painting skills. The following day, students created images that represented their vision of zero hunger. The competition concluded with an exhibition of the children's artwork, attended by parents, teachers and district officials. The students used the exhibition to involve their families and friends in a lively conversation about hunger, education and art.
Among those participating in the art competition was Anita Dhakal, whose drawing portrayed some fruits, a family and a village. "For me, zero hunger means everyone has food whenever they want. If we're not hungry then we can be active, we can play and run," said the eight-year-old, who wants to be a teacher when she grows up.
In 2014, WFP provided mid-day meals to 180,283 children in 2,115 primary schools in Nepal. Globally, every year WFP feeds around 20 million children through its school feeding programmes. School meals are an effective tool in breaking the cycle of hunger and poverty, both by encouraging enrolment and attendance, and by improving students' ability to concentrate and learn.
"The World Food Programme's art competition sends a very positive message. It helps children cultivate their artistic skills as well as teaches them about food and nutrition," said Singh.
Directed, Edited and Produced by
Sara Liza Baumann
Writer, Translator & Assistant Director
Sakun Gajurel
Writer & Assistant Director
Nikhila Gill